Joe Matusz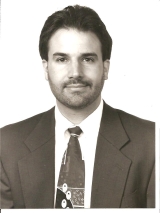 WELCOME TO GOLDEN TRIANGLE FINANCIAL SERVICES. WE ARE AN INDEPENDENT, FULL SERVICE FINANCIAL CONSULTING FIRM THAT PROVIDES:
FINANCIAL PLANNING -- WE OFFER A PERSONAL AND CARING APPROACH THAT HELPS IN GETTING A CLEAR PICTURE ON YOUR OVERALL FINANCIAL SITUATION AND GOALS . WE REALLY LISTEN !
INVESTMENT CONSULTING -- TODAY'S INVESTMENT CLIMATE OFFERS UNPRECEDENTED OPPORTUNITIES AND OUR MISSION IS TO HELP YOU TAKE ADVANTAGE OF THOSE OPPORTUNITIES.
RISK MANAGEMENT -- WE TAKE A COMPREHENSIVE LOOK AT ALL THE FACTORS THAT MAY LEAVE YOU AND YOUR FAMILY VULNERABLE TO UNEXPECTED HAPPENSTANCE, INCLUDING REVIEWING LIFE INSURANCE, DISABILITY COVERAGE, AND LONG TERM CARE.
ESTATE CONSERVATION -- OUR ESTATE PLANNING ATTORNEY HAS THE KNOWLEDGE AND EXPERIENCE TO HELP YOU PREPARE THE RIGHT ESTATE PLAN FOR YOU. THIS IS THE ONLY SPECIALTY SHE CONCENTRATES ON.
RETIREMENT PLANNING -- A CONCERN FOR MOST AMERICANS. THIS IS AN AREA THAT WE SPECIALIZE IN. WHETHER YOU ARE JUST GETTING STARTED, OR YOU ARE PLANNING TO RETIRE IN THE VERY NEAR FUTURE, OR YOU ARE ALREADY RETIRED, WE CAN HELP PROVIDE THE GUIDANCE YOU NEED TO MEET YOUR RETIREMENT GOALS.
---
YOU'LL FIND A WEALTH OF FREE INFORMATION IN THE FORM OF NEWSLETTER ARTICLES, CALCULATORS, AND RESEARCH REPORTS ALONG WITH SOME IMPORTANT AND PERTINENT WEB-SITE LINKS. FEEL FREE TO BROWSE OUR SITE AND WE HOPE IT WILL ANSWER YOUR QUESTIONS OR STIMULATE YOUR INTEREST.
THANK YOU FOR VISITING OUR SITE AND IF THERE ARE ANY QUESTIONS YOU CANNOT FIND AN ANSWER FOR, OR IF YOU WOULD LIKE TO SCHEDULE A COMPLIMENTARY MEETING WITH JOE, THEN PLEASE CALL US AT: (412) 824-8888
WE CAN ALSO BE CONTACTED BY EMAIL AT: jjm@fortunefinancialservices.com

Financial opportunities and potential pitfalls can appear at any time. Here are common money mistakes to avoid at various stages of life.

IRS cost-of-living adjustments affect retirement plan contribution limits and certain tax considerations. Explore these 2021 adjustments.

Find out why it's important to draw a line between business and personal finances, especially for credit, tax, and personal asset purposes.

This article discusses corporate credit ratings and some differences between investment-grade and speculative-grade bonds.